At the beginning of 2020, the amount of social media users stood at 3.8 billion, which means roughly every other individual has a social media profile. Monitoring them gives marketers access to a plethora of information they share every day on the web.
With so many people accessing the web, it also results in a wide gamut of data even if we keep aside the usual articles, blogs, reviews, and similar stuff. There are chances that you may miss out on vital insights for your business while fiddling with the noise.
The way a brand uses these insights makes or breaks them. If you are looking to scale with the help of social media, the last thing you would like is to have a bad reputation for yourself. It means that you will have to manage every single task with the same candor.
Marketing involves a mix of unique and repetitive tasks. Some of these tasks require human intervention for optimization, whereas the rest can trudge without any manual overlooking. Three in every four companies use some form of marketing automation tool to ease their processes.
But automation can only be optimized when you have relevant data backing it. It is why most marketers have begun utilizing the prowess of social listening to derive key data.
In this white paper, we look at how social listening has been the cynosure for Marketing automation and helping it soar.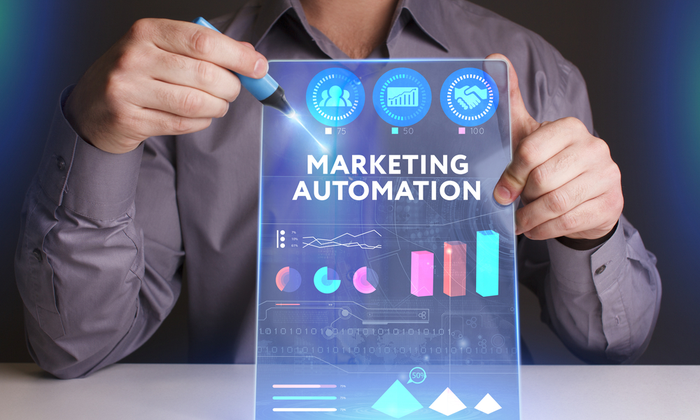 Defining marketing automation
Today most business processes employ software to automate their processes. Marketing automation is the process of automating a part of their activities. It includes tasks like social media posting, ad campaigns, email marketing, and others that are either repetitive or require a high level of personalization. It is a part of the CRM (Customer Relationship Management) endeavor and helps in improving efficiency and freeing the staff from performing redundant tasks.
Marketing automation is also a proven performer in generating leads. With the help of a plethora of services like chatbots, SMS, inbound marketing, and tight integration with the existing customer software, marketing automation tools are fast gaining new ground.
The ideal marketing automation
The ideal marketing automation strategy is the optimum mix of software and process. The new-age marketers should utilize it to achieve a high degree of personalization and help the prospects to convert into paying clientele.
A good marketing automation strategy is a full-bodied idea where you maneuver the prospects with highly personalized content to convert them into customers. Instead of being an afterthought, the customers are the key figure, and the marketing team curates every idea with them in mind.
It helps in cutting down reasons for friction and speeding up the conversion process. Also, the bond between the customer and the marketing team continues even after passing him to sales and converting him into a paying client.
The reality conundrum
The growing popularity has also pushed some bizarre ideas amongst the organizations – they have started seeing marketing automation as a probable solution to every marketing conundrum. It has laced marketers with tools to automate the middle of the funnel but generating new leads has been a common issue.
It has forced marketers to perform ancillary tasks that were never meant for them and somewhat side-lining the main reason for their existence – nurturing inbound leads persistently. It has resulted in a disjointed experience for the prospects as they move from marketing to sales to customer service.
Instead of following a holistic approach based on a customized system for each individual, the new-age marketers have started forcing people without a systematic overview. The arbitrary process creates a strain on the relationship and curtails its chances of becoming a sustainable and fruitful one for both parties.
Components of marketing automation
There are four essential components of every marketing automation strategy –
✅   Segmentation
Listing and segmentation are an integral part of every marketing automation strategy. Marketers use lists for scoring leads, but the efficiency of their process and the level of automation depend on the quality of segments that they generate. These may contain existing prospects, probable leads, existing customers, and other customer-based data that is imperative for your business.
Once you have the requisite lists, the next part is segmentation. You can use multiple criteria, such as product/service line, age, location, persona, or others. The results will help them in improving personalization and target the right customer the right way.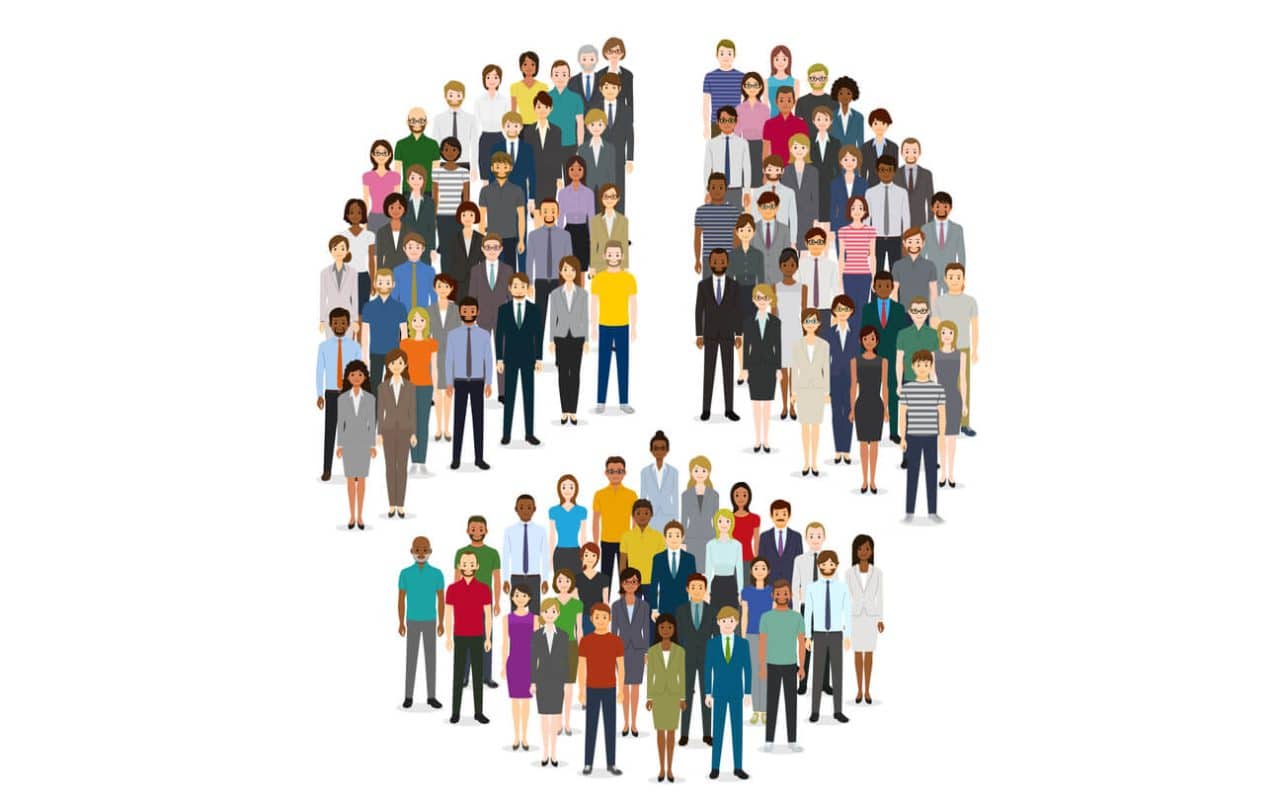 ✅   
Lead scoring
Once you have curated your lists, the next step is to assign a value to your leads. Lead scoring ensures that the marketing team's efforts to convert them are worth the time. It enables them to save time by skipping those who are less likely to become valuable customers. Plus, they also have a narrower gamut to focus on, ensuring higher efficiency and better utilization of the available time.
Also, lead scoring doesn't end with assigning a value to the lead. It also seeps down to continuing to nurture leads till they are willing to buy and focusing solely on the most valued customer.
✅   
Triggers
There are specific actions from a lead that can indicate his willingness to convert into a paying customer. Similarly, other thresholds are acting as indicators for the marketing automation team. These are called triggers and are useful in setting up automated tasks for the software.
For example, we often come across a prompt before leaving a website where you are requested to sign-up to receive newsletters and offers. Today's marketers also set up triggers to inform users that they have items in their cart. These triggers often propel the audience to perform the requisite task.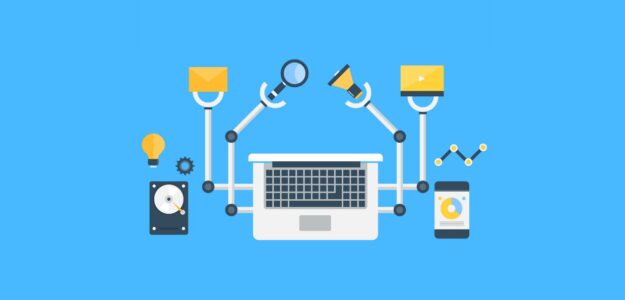 ✅   
Actions
Once the trigger has been activated, the software performs a four-stage check to decide the next step. These help the software in curating workflows. These actions range from sending a push notification to dropping an email in the visitor's mailbox. At the minimum, the software needs a trigger and an action to create a workflow.
Depending on several factors, such as visitors count, the number of triggers, channels, and others, an organization's marketing automation software can have thousands of workflows regularly. For example, if a new user signed up for receiving emails from your organization, the first action would be to add him to the mailing list and send a welcome mail to him.
Defining social listening
Social monitoring is the process of keeping track of social media mentions and conversations requisite to a brand. Social listening goes a step further and does a lot more. It collects these insights from across the web and converts them into actionable insights. Social listening is an implicit part of every marketing campaign. If you do not listen, how will you find a solution?
Social listening is a way to look beyond conversations and understand the underlying emotions involved. With its help, you can create content that your audience expects from you, find new ways to engage them, and improvise as and when required.
How is social listening impacting marketing automation?
Social listening helps in attaining a customer-centric approach in an organization. If used appropriately, it can help you eliminate guesswork from your marketing endeavors and ensure you achieve the desired outcome.
Social listening is also helping businesses to set up appropriate marketing automation strategies that are commensurate with their goals and help in augmenting a holistic experience for the customers.
Here is how social listening is impacting marketing automation –
● Tracking everything from one dashboard
For achieving optimum automation, you will need to accumulate data in a single place. With social listening, you can track mentions of your brand name and other relevant keywords on an intuitive dashboard.
In an online world, there is a plethora of sources housing a multitude of customers resulting in too many voices. While analyzing all of them, you are at risk of missing some that matter. A reliable social listening tool relieves you of that. It pulls in all the data in one place, and you can gauge everything in real-time.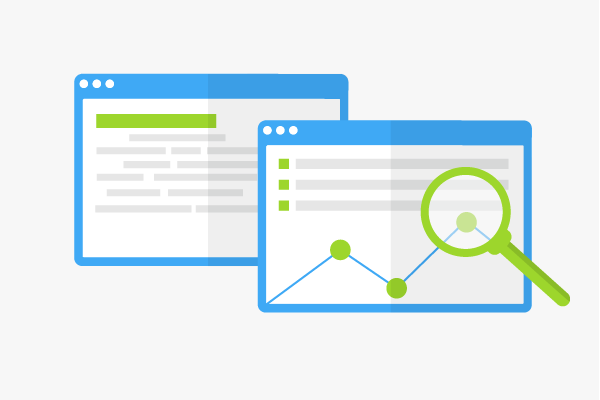 ● Discovering new opportunities
Customers are a source of all your positive and negative insights. There are times when a common issue resonates with a group of customers. If it surrounds your marketing endeavor, it is time that you make the requisite changes. But if it plagues your competitor or is an industry-specific one, it can be an opportunity to act faster and take the cake.
But how can you figure them out and act before it is too late? With an able social listening tool, you can not only monitor the ups and downs, but you can also find ways to benefit from them.
For instance, Micromax realized the negative sentiments surrounding Chinese smartphone brands. So it decided to reinforce its smartphone endeavors and is trying to gain customer share by launching an "In" line-up of smartphones.
● Improving organic customer acquisition
Social media offers a sea of opportunities to improve your customer base. If you can create content that engages the audience unlike your competition, it would help you in setting up a loyal customer base. If these people are reacting to your social media posts, this acts as the indication that these people can convert into prospects.
But for marketers to understand what to post and how to automate the process, they first require insights into the trending topics and the reason behind them getting attention. It is where social listening comes into play. Inbound marketing is incomplete without an able social listening tool that can discover trending content by employing various metrics and informing you what to target and what is better if left out.
Once you know what to target, you can then decide what to automate and what needs manual control. It will give you a higher chance of generating customers organically.
● Ease of use
Marketing automation teams have a lot of data, and segmentation further ensures that they have multiple avenues to cover. Without a social listening tool at the helm, setting up workflows can be a tedious task.
Marketing teams benefit from getting deeper insights along with access to various insights that can help them decide what is vital for their business and how they should tackle it. It also enables marketers to implement automation in a more informed manner.
● Scalability
When you are out to do business, you have to track your competition and look for opportunities to expand. But there is a catch – market research is a costly affair, and even when you decide to scale, you may be in a fix on what to automate and what to handle manually. To ensure that the team makes an informed decision, they need holistic real-time data that can inform them of the potential issues too.
With an able social listening tool, you can receive real-time data and crucial insights from identifying the tasks that you can automate. Most brands prefer automating emails, but there are other aspects that machines can handle amicably too. With granular data at your disposal, you have a better chance to scale the marketing automation tool irrespective of whether the organization is expanding or not.
● Continuous tracking and tweaking of performance
How is your newly-inculcated chatbot performing? Do your automated emails have improved reach? B2B and B2C organizations are looking to continuously track their automation tools and understand if they are performing well. Gone are the days when brands were content with sending the same mail to everyone on their mailing list. The new-age marketers are adopting a dynamic outlook, and they need a partner that can keep up with them.
With deep AI integration, social listening tools can help you track the performance of your automation strategies in real-time and also make the requisite changes. The availability of various metrics and the ability to gauge underlying customer emotions help them in churning accurate results for the marketing team.
● Better segmentation
Tonnes of data that you may have collected may prove worthless if you have no clue how to bifurcate it into lists. A marketing automation tool doesn't come into play until you understand the data and what you are trying to achieve from it. It is also imperative to understand that numbers are not the end of the world. With an able social listening tool, you can gauge the "how" and "why" behind the information. It also lends you the ability to understand the context of the available data.
For example, you have a client who sells sports accessories. With quantitative data, you get to know the stats. But social listening tools help you dive deeper to understand the most popular markets, age groups, how many people switched from a competitor, and other critical information.
The qualitative data can help you better segment what you want to automate and how you want to do it. Today's customer expects personalization to be a part of every marketing endeavor. The inculcation of social listening ensures that you are well-equipped to satiate their needs.
● Built-in templates
Why is childhood considered the most important for every human being? As it is the building block that will shape our future and what we become. Similarly, building blocks are an integral part of every marketing automation strategy. These make it easier to set up campaigns and initiate the entire process. Plus, it also reduces the implementation time, costs, and migration process.
But marketers need insights that would help them lay the foundation stone. And they need social listening to gain access to data that they can convert into actionable insights. The ability to gauge the mentions, understand the underlying emotions, and figure out the possible reasons ensure you need a tool that can generate these complex data for you.
● Improved personalization
In the last few years, personalization has been the buzzword for the marketing sector. One of the primary reasons to employ automation is to excel at it. Social listening helps in improved segmentation, gives marketers access to data that allows them to create the building blocks for their automation strategy, and offers other services that enable you to master personalization.
Plus, the ability to set up rules, and appropriate triggers, create custom workflows, understand buyer persona, and push the right automated message is outlandish without employing a social listening tool.
Wrap up
The marketing automation market is expected to cross USD 12 billion by 2023. The ability to create a seamless experience across channels for its customers is what most brands are aiming for, and they need social listening to achieve it. It ensures that a customer's conversion journey is a cohesive process, and every department understands its processes.
Also, social listening helps in aligning marketing automation strategy with your sales and marketing goals. It helps your organization in generating meaningful leads which are easier to convert and bring better revenues. A social listening tool is the backbone of every marketing automation strategy and gives you access to a host of key metrics.