A McKinsey & Company survey reported an anticipated loss of USD 9 trillion because of the pandemic. Such a magnanimous loss has propelled business owners to evaluate how they operate and make the requisite changes.
If we look back, every significant adversity has brought about an enormous change in our surroundings and the way we perceive things. The Cold War times saw televisions going mainstream and reaching the masses. It influenced how people perceived war. Similarly, the last time a pandemic took place, i.e., in 1918, it pushed people towards imbibing telephones on a massive scale.
The way 2020 has panned out, it goes without saying that no marketer had predicted it. The year brought a bucket load of changes in the way we look at life. It, inadvertently, seeped down to the way brands perceived marketing.
The upcoming months will see marketing trends revolving around two main pillars – the first being general humanization i.e. improving personalization at the individual level. The second would be fine-tuning what brands have known and what has been working for them in the last few years.
So we thought of putting together 10 marketing trends that would rule this year. These trends may not predict how the future will shape, but they would enable you to offer a more tempting proposition to your customers.

Ten Marketing trends to look for in 2022 and beyond
Here are the marketing trends we expect would rule the roost in 2022 –
➡️   Customer Interaction would take center stage
Businesses are fast understanding the importance of customer interaction for their marketing endeavors to become a success. More and more organizations have started resorting to an omnichannel marketing strategy to make their presence felt and cater to a broader customer base.
The realization that in a homogeneous market, it can only be your customer interaction abilities that can help you differentiate from the rest. It is also a proven performer in propelling your revenues significantly. A Temkin Group survey found that companies with earnings over USD 1 billion annually can earn over USD 700 million within three years of improving their customer experience.
The pandemic has been a weird phase for all of us. The initial lockdown phase prompted brands to do something for their customers. It resulted in them looking for ways to keep them hooked, and they introduced games, quizzes, and many more events. It not only ignited interest amongst their customers but also brought them closer to the brands.
We expect most brands to imbibe the teachings from this phase and continue treating customers the same way. It is imperative for marketers to shift to value-based marketing gradually. It would bring emotions to their digital marketing initiatives and would bolster their human interactions.
After 2020 the emphasis on brands being more human will continue. Focus on having deeper relationships through engagement with customers and using ways to understand them better would be the only way to strike a chord with them.
➡️   More impetus on EQ
Business marketing endeavors often get caught up in trying to induce customers to buy their products. It may work in a usual scenario, but COVID-19 has pushed the landscape to focus on a diverse field with higher intricacies than previously assumed.
The unprecedented situation has resulted in marketing and the organization paying a lot more attention to its customers' EQ (Emotional Quotient) than IQ. They have gradually started understanding that their prerogative not only lies in creating a slick product/service but there are other things at play too.
It includes the implementation of new workplace policies, refining their onboarding process, and other such techniques designed to improve human interaction with the brand. It would enable them to market themselves more as a thinking brand than someone merely harping on generating profits.
The other ideas are driven towards strengthening the bond between people at work, such as the implementation of new workplace policies, a more intuitive onboarding process, organizing regular informal meets, and more. For establishing an emotional connection with the end-users, brands are conducting free webinars, giveaways, and more. All of these would enable them to come out as a thinking brand rather than the one merely harping on profits.
➡️   Streamlining virtual experiences
The pre-pandemic had individuals spending over 7 hours a day online, which gave brands enough leeway to woo them. The pandemic propelled this number to become far more prominent for marketers.
Along with the usual focus on SEO (which has seeped down to video and images, too), brands are on a drive to generate improved interactive content. It includes likes of quizzes, surveys, giveaways, polls, and much more. These would help them ramp up the length of time users interact with you. Add personalization to the mix, and you have a proven recipe for garnering higher consumer attention.
Allowing users to answer for themselves and ensuring that their views are heard gives them a sense of belonging to the brand. Plus, you get access to what the customer thinks, giving you some concrete ideas about shaping your marketing endeavors.
➡️   Audience-built channels would be the new crowd-puller
Customer participation can be of two kinds – active and passive. The former represents low-effort endeavors, such as writing reviews or talking about their brand experience. Passive participation is much more dynamic and includes co-creating and generating original content, including influencing product designs and other meaningful ways.
The 2020 Global Marketing Trends showcases the true meaning of customer participation and how it influences brand decisions moving forward. Most brands, especially the lifestyle ones, have realized their potential and are harping on customer-generated channels and content more than ever.
With audience-generated content soon going to outperform in-house brand endeavors, it is no surprise we see collaboration as an everyday exercise across social media platforms. It has helped businesses in ramping up the trust quotient and authenticity of the claims they make.
➡️   Agile marketing
Focus on the costs involved has determined digital marketing endeavors' fate for a long time. The pandemic triggered a massive shift in customers' behavior, and there was no pattern to fall back. The only highlight for marketers is people consuming content far more than usual, and it could act as an opening for them.
It called for marketers to adopt agile marketing and focus on changing as per demands than at their wishes. Failing to do so will cause a plummeting market share. Also, the customers imbibing digital channels faster than ever gives you a once-in-a-lifetime opportunity to speed up rapidly.
Here are three trends to ride on to help you achieve agile marketing effortlessly –
Garnering a clear picture of the market
Customer behavior is the basis of agile marketing. To generate the most out of it, digital marketers require a capable data system with the ability to sync all the datasets into a CDP (Customer Data Platform). It would enable them to connect data of a single customer from multiple sources and develop a customer journey. It will help the marketers to understand his behavior better and pitch their ideas with higher conversion chances.
Guessing the conversation
Predictive sensing abilities have laced organizations with understanding the needs of the customer. It requires a brand to take the help of social listening tools that can easily track the conversation, comprehend the underlying sentiments, and predict how it will move forward. It would help them better position their advertising endeavors and determine the topics that require the most attention.
Make the most of social CRM
With half of the world on social media, it is a goldmine for digital marketers. Plus, the utilization of social listening tools ensures that brands have a collective hold of a plethora of channels. The pandemic has further deepened the ties of social CRM with business success. Once known to exist mostly in the B2C landscape, the precarious situation ensured that social CRM makes its presence felt in the B2B arena too.

➡️   Fusion marketing
The unwanted circumstances in 2020 also acted as a birthplace for a crucible of experiments. It led to individuals, communities, and organizations coming up with novel ways to satisfy human needs. The shift of the primary focus from the offering to customer satisfaction meant that companies had to look for alternate and more efficient ways to meet consumer needs.
It propelled them to adapt fusion marketing on a scale never achieved before. For example, Sony partners with the James Bond franchise to show off its latest Xperia flagship. Another example is the 2018 collaboration of Burger King and Budweiser. They developed the Freedom Crown or the American Brewhouse King Sandwich for people aged above 21 years. It was a limited edition and was available in the US.
For most brands, fusion marketing can be more than a lineup of products and services. The pandemic forced the development of a flurry of unique ideas, which included collaboration and augmenting each other's core specialties.
But for organizations to make the most of it, the C-suite executives have to give up their traditional mindset and aspire to be different. All of it starts with understanding customer needs. You can use tools such as social listening software and others to leverage insights and use the results to create different fusion strategies.
➡️   AI and data-driven marketing
For marketing to be successful, it is the end-user experience that is of paramount importance. To optimize the same, digital marketers require a tonne of data and a technology capable of analyzing it and churning the results we seek.
The advent of Big Data resolved the ambiguity surrounding traditional marketing endeavors. It gave them a more in-depth insight into the customer habits and thought processes. The clarity helps them to accurately pinpoint whom to target and the right way to do it. Plus, AI's presence ensures that the vast multitude of data is effectively handled, and you get actionable insights that matter.
For example, you get to know that a consumer is a movie freak through the traditional approach. The AI and data-driven approach notify you he does so every week and prefers either Thursdays or Saturdays. This would let you better place your pitches.
Data-driven marketing augments the overall customer experience, and the predictive models can unearth the upcoming trends and encash them before their competition.
➡️   Focus on trust marketing
Actions speak louder than words, and the pandemic further established its worth. COVID-19 put the spotlight on the brand promises, and it led to customers, even the most ardent ones, set on a scrutiny spree. The more significant the difference between what they promised and what they delivered, the faster the trust eroded.
Gone are the days when trust depended on the words brands spoke. Plus, the growing competition leaves no stone unturned to point out where you missed the mark. It becomes imperative in such situations for you to stay true to your words and create an environment of trust amongst your stakeholders.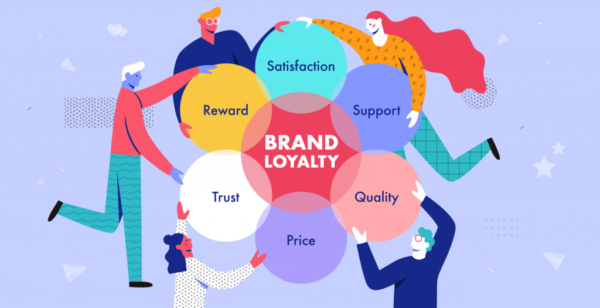 The Deloitte HX in Uncertainty Survey found out that 31 percent of people would only buy the second time from a brand if they ensure their employees' safety and well-being. But another thing to understand is the word "trust" has different meanings for different people. So it is imperative for a digital marketer to curate a holistic trust strategy to cater to all the relevant people.
Trust builds up when you follow value-based marketing and when they align their intentions with their actions. To elicit trust, here are three vital concepts for you to follow –
Matching
Under this strategy, you curate content that matches your target audience's thought process and characteristics. It helps you come closer and create a holistic connection with them.
Mirroring
An excellent way of building rapport, mirroring is similar to matching but with a slight difference. As you cannot have a face-to-face interaction with your viewers online, it can be tough to comprehend body language. To compensate for the same, you can mirror their outward behavior and create content that they find easier to connect.
Humour
Humour, if placed well, can be a straightforward way into the hearts of your audience. If you can make people laugh, it becomes easier for them to trust and depend on you.
➡️   Talent would be the key differentiator
In today's work landscape, you would find more people opting to go to the gig economy route than the traditional 9-5 jobs. Plus, people are continually trying to widen their knowledge base and learn new stuff. These things were going on at a snail's pace until COVID-19 happened. It forced them to change the way they undertook work and went about it.
It necessitated marketers to push talent transformation to the forefront and propel the growth rate. It is imperative for you to understand that transforming talent is not a one-off job. It requires them to be incessant and continuously assess their workflows, skillset, technology, and other requisite ingredients to make their marketing endeavor successful.
Today, digital marketers need to optimize their in-house teams and utilize the gig economy smartly to optimize their competitive advantage. COVID-19 has led to fluctuations in demands, and it has further leveraged the need for proper utilization of the gig economy.
It is also imperative to understand that transforming and developing an impeccable pool of talent is an ongoing journey. If you want to ride the trends and make the most of them, here are the steps to follow –
Find the right upskilling techniques
It is probably the best time in recent years to elevate your skills and find the requisite talents for all your needs. The first step is to analyze how the top management reacts to upskilling and honing new talents. If they support it, the next task is to find the right upskilling techniques to prepare your team for greater marketing responsibilities.
Find your strengths and weaknesses
For an established organization, more often than not, you do not require drastic changes to match your competition. You need to analyze your strengths and weaknesses and place strategic bets, such as inducing AI, to automate certain aspects of outsourcing specific tasks to bring more finesse.
Invest in a growth atmosphere
For a new crop of talents to usher in and upskilling of existing talent, you will have to provide them with an environment conducive to their growth. It will help marketers to respond to customers swiftly and appropriately.
➡️   Purpose-driven marketing
The pandemic has left some deep scars, and businesses are yet to heal from them completely. It also resulted in some products and services becoming redundant. To negate the impact, many organizations are putting more impetus on purpose-driven marketing. It helps them understand the reason behind their existence and the target customers they can serve best.
It is imperative to understand that there are multiple facets in play, and not all businesses have the same ones. For purpose-driven marketing to operate, these elements must work in sync. For example, newly found organizations can incorporate it into their core, and established ones will have a relatively lot more work to achieve it. They can then move to induce it throughout their value chain and pass it to their stakeholders and the rest of the world.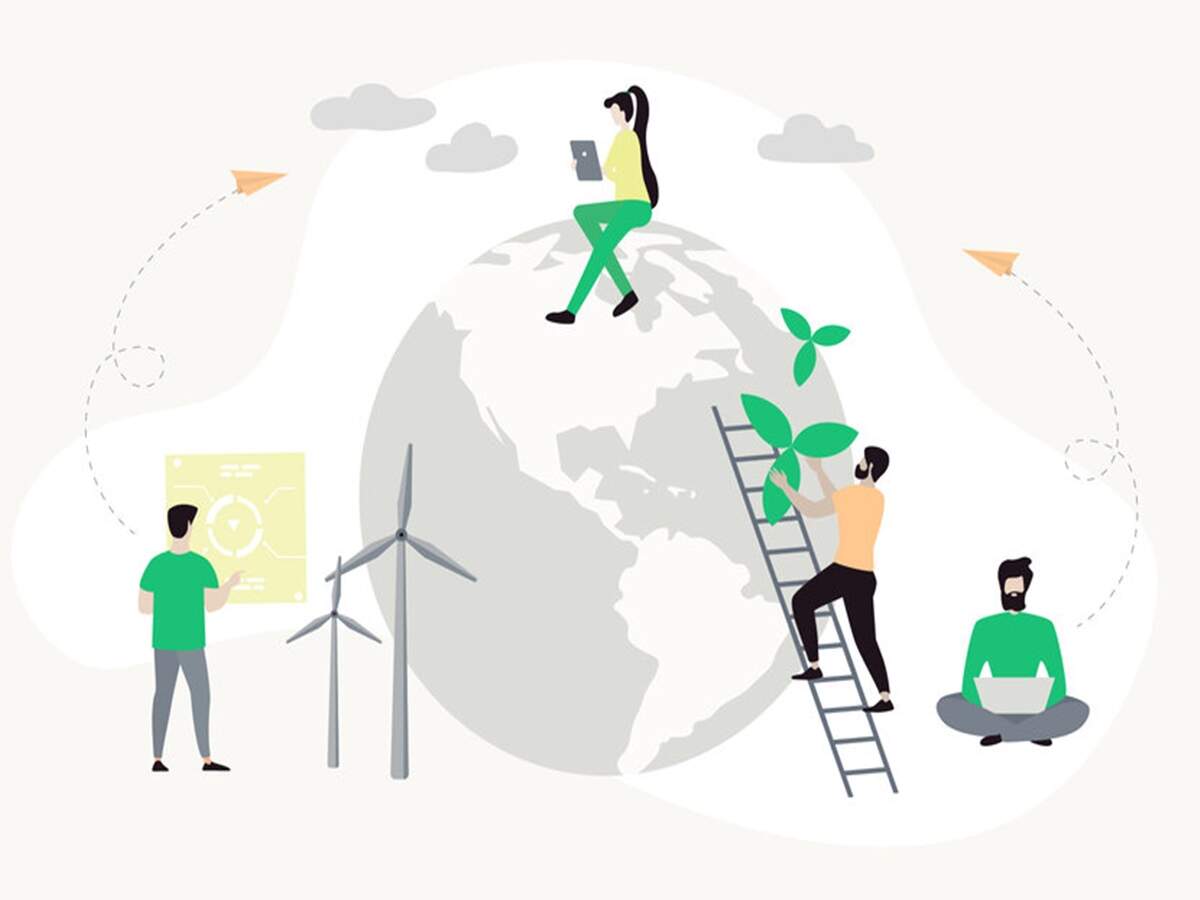 Here are three steps to achieve purpose-driven marketing in an optimum manner –
Understanding your purpose
Digital marketers are in the best place to understand the primary reason why the organization exists. If they comprehend why the brand exists, they can unravel the issues they suffer from and infuse creativity in their marketing endeavors. It would also enable them to connect better with customers emotionally and differentiate their offerings from the competition.
Incorporating out-of-the-box concepts
If the marketers believe that the organization is not catering well to its purpose, they can induce an out-of-the-box perspective. You can rope in someone from outside to give them a different angle to ponder and understand themselves better. It would not only help you expand your core mission but also widen your customer base.
Promoting your purpose through other endeavors
It is not always necessary to follow the laid path towards attaining purpose-driven marketing. Often brands, given their reach, can push their offerings without going the traditional marketing route.
One example that instantly comes to our mind is that of Xiaomi. As the pandemic hit the Indian shores, they sent independent tech reviewers a safety kit that included essentials and some products they sell, such as their "Mi KN-95 Protective Mask." It is not the usual marketing, or you may not call it a marketing stunt at all, but it boosted their numbers nevertheless.

This would be the year where you re-evaluate the basics and get them right
We expect these trends to be at the forefront of development in the marketing landscape. Looking back, we have seen newer and fancier tools getting unveiled every year, but the basics remained the same – making the right product available at the right time to the right buyer. The newer tools have magnified the scale of every endeavor you undertake (and its results too).
2020 saw the massive growth of digital channels. We expect this year to be no different, and it would harbor further growth of a digital-first attitude amongst the brands and its marketing teams. Even though we do not see any significant platonic shifts, there is one change that would be clearly visible – the presence of empathy throughout.
Whatever the situation, it is imperative for you to visualize the changes at the right time and tune your tactics accordingly. 2020 was a clear indication that if you are willing to be patient and have the right resources, success will come your way.